About the Training
APM Project Fundamentals Qualification (PFQ) Classroom
2 days, 09:00 AM BST - 05:00 PM BST

Last Minute!

£542.50

excl. VAT

£775.00

excl. VAT

Online
View
APM Project Management Qualification (PMQ) Exam Webinar and Exam
Webinar Friday, Exam Monday
Online
View
APM Project Management Qualification (PMQ) 5 Days in 5 Weeks
5 Weeks, Exam in Week 6
Online
View
APM Project Fundamentals Qualification (PFQ) Classroom
2 days, 09:00 AM BST - 05:00 PM BST
Online
View
APM Project Professional Qualification (PPQ) Excluding Assessment
3-day PPQ with exam prep follow up
Online
View
APM Project Management Qualification (PMQ) 5 Days in 5 Weeks
5 Weeks, Exam in Week 6
Online
View
APM Project Management Qualification (PMQ) 5 Days in 5 Weeks
5 Weeks, Exam in Week 6
Online
View
APM Project Management Qualification (PMQ) Exam Webinar and Exam
Exam prep on Friday and exam on the Monday
Online
View
APM Project Fundamentals Qualification (PFQ) Classroom
2 days, 09:00 AM - 05:00 PM
Online 2-day APM PFQ
View
APM Project Fundamentals Qualification (PFQ) Classroom
2 days, 09:00 AM - 05:00 PM
Online 2-day APM PFQ
View
APM Project Fundamentals Qualification (PFQ) Classroom
2 days, 09:00 AM - 05:00 PM
Online 2-day APM PFQ
View
APM Project Management Qualification (PMQ) 5 Days in 5 Weeks
5 Weeks + Exam
Online
View
APM Project Fundamentals Qualification (PFQ) Classroom
2 days, 09:00 AM - 05:00 PM
Online 2-day APM PFQ
View
APM Project Management Qualification (PMQ) 5 Days in 5 Weeks
5 Weeks + Exam
Online
View
APM Project Fundamentals Qualification (PFQ) Classroom
2 days, 09:00 AM - 05:00 PM
Online 2-day APM PFQ
View
APM Project Management Qualification (PMQ) 5 Days in 5 Weeks
5 Weeks + Exam
Online
View
APM Project Fundamentals Qualification (PFQ) Classroom
2 days, 09:00 AM - 05:00 PM
Online 2-day APM PFQ
View
APM Project Management Qualification (PMQ) 5 Days in 5 Weeks
5 Weeks + Exam
Online
View
APM Project Management Qualification (PMQ) 5 Days in 5 Weeks
5 Weeks + Exam
Online
View
APM Project Fundamentals Qualification (PFQ) Classroom
2 days, 09:00 AM - 05:00 PM
Online 2-day APM PFQ
View
APM Project Fundamentals Qualification (PFQ) Classroom
2 days, 09:00 AM - 05:00 PM
Online 2-day APM PFQ
View
APM Project Management Qualification (PMQ) 5 Days in 5 Weeks
5 Weeks + Exam
Online
View
APM Project Management Qualification (PMQ) 5 Days in 5 Weeks
5 Weeks + Exam
Online
View
APM Project Management Qualification (PMQ) 5 Days in 5 Weeks
5 Weeks + Exam
Online
View
APM Project Management Qualification (PMQ) 5 Days in 5 Weeks
5 Weeks + Exam
Online
View
APM Project Management Qualification (PMQ) 5 Days in 5 Weeks
5 Weeks + Exam
Online
View
APM Project Management Qualification (PMQ) 5 Days in 5 Weeks
5 Weeks + Exam
Online
View
APM Project Management Qualification (PMQ) 5 Days in 5 Weeks
5 Weeks + Exam
Online
View
Powered by
Your Learning Options
Enquire About an In-House Course in Edinburgh
We can also run all of our courses in-house for groups.
MAKE AN ENQUIRY
You can read about how we collect, store and use your information in our Privacy Policy.
Instructor Info
Here is some information about just one of our trainers who conducts courses in Edinburgh. All of our trainers conduct courses across the country. For more information on all of our trainers see our Trainers page
Adrian Wilson
MSc BSc CEng FAPM MBCS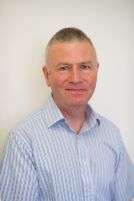 Adrian Wilson draws on 25 years experience of many project and line-management roles in both military and civilian environments. He is an experienced consultant in project management and is also an accomplished educator and accredited PRINCE2® Practitioner and trainer. He has excellent business skills developed in many client-facing environments, both within the public and private sectors. He holds an MSc in Design of Information Systems, is a Chartered Engineer and is a Fellow of the Association for Project Management.
Key Achievements:
Consultancy: engagements included general project management consultancy, running project initiation workshops, health checks, setting-up governance arrangements, project manager coaching, process improvement and acting as an interim project manager.
Training: teaching project management to business and technical clientele. Undertook training needs analysis, course design and tailoring material for both tutor-led and distance leaning courses. Managed a team of accredited trainers and instructed the APMP qualification, PRINCE2 and taught on the Middlesex University MSc.
Professional Services: managed the professional services for 3Com UK & Ireland. Managed 20 staff across departments which included project management, network design, and installation; managed the delivery of solutions and pre-sales support. Projects practice manager for the European HQ running a number of project country teams spread across Europe.
About Edinburgh
About Edinburgh
Edinburgh is the capital of Scotland, located on the southern shore of the Firth of Forth. This hilly, rather compact capital is steeped in history with a medieval Old Town and a Georgian New Town that is not only elegant in nature but has several public gardens and plenty of neoclassical buildings. Edinburgh Castle is a dominant feature in the city skyline and an important part of Scottish History. The city has recently been named as one of the top 25 beautiful cities of the world, and it isn't hard to see why, with its cobbled streets and rather striking architecture being one of the things that it is famous for. The other is, of course, its Whisky walks and tours!
Edinburgh Airport is located to the west of the city. Travel to the city centre is easy via public transport. There are regular tram and bus services, and also by taxi. The airport connects Edinburgh to other locations within the UK and also to a number of other global locations.
Waverly station is at the end of the main line in Edinburgh, and there are regular direct trains from London to Edinburgh. Depending on the train and route taken, the journey takes between 4 hours 10 minutes and 5 hours 30 minutes. There are also direct trains from a number of other cities in the UK, including Manchester. This journey will take a little over 3 hours. There are also National Express coaches from most major UK cities to Edinburgh. These terminate at the city centre bus station which is ideally placed for many local hotels or public transport links depending on where you need to get to.
Edinburgh is also easy to reach by road. The M8 connects it to Glasgow to the west, the A1 connects Edinburgh to London, and the M6 is the major route towards Edinburgh from the North of England.
Where to Stay
With many project management courses lasting several days, it is necessary to book some accommodation locally. Edinburgh is a fantastic city to spend a couple of nights in and you will find plenty of great hotels here.
Village Hotel, 43-44 Queen St, Edinburgh EH2 3NL
A 10-minute drive from Edinburgh Castle you will find the Village Hotel, Edinburgh. This large hotel has good-sized modern rooms across a number of floors. There is onsite parking available at a small additional cost and a range of different places to eat within the hotel. There are also meeting rooms at the hotel, which can be booked for training courses. The hotel is part of the Green Tourism Programme, which measures its impact on the environment.
Marriott Hotel, 111 Glasgow Rd, Edinburgh EH12 8NF
The Edinburgh Marriott Hotel is just a 7-minute drive from Edinburgh Airport and close to public transport links which connect it to the city centre. The hotel offers everything that you would expect from a Marriott group member, with spacious modern rooms, a fitness facility and a number of onsite dining options. There is a business centre with computer stations and 12 meeting rooms of different sizes which can be hired at an additional cost.
Courtyard by Marriott, 1 – 3 Baxter's Pl, Edinburgh EH1 3AF
If you want a hotel that is centrally located in Edinburgh, then you can't get much closer than the Courtyard by Marriott Edinburgh. Public transport links go from right outside the hotel, and it is just a short walk to a number of restaurants and things to do. The hotel has a 24-hour fitness centre and all of the amenities that you would expect from a hotel of this calibre. The hotel has a business centre and meeting rooms making it ideal if you need to keep in touch with the office.
Things To Do
You are certain to want to take advantage of the range of opportunities that Edinburgh has to  offer during your stay here for your project management training course.
Restaurants
Scotland has some great produce to offer, and it's no surprise that there are plenty of restaurants in Edinburgh serving some incredible food. There are five restaurants in Edinburgh with a Michelin star and a number more with a mention in the Michelin guide. If you are looking for fine dining, then it is worth taking a look at the likes of The Kitchin. Based in Leith at 78, Commercial Quay, EH6 6LX, this restaurant is a little distance from the centre however its simple unfussy menus which only use necessary ingredients for each dish are well worth the journey.
Another Michelin-star restaurant that is well worth the trip is also found in Leith. Heron (at 91A Henderson St, EH6 6ED) is a husband and wife-run restaurant that was founded in 201. They serve menu that has a strong focus on local seafood and other local Scottish ingredients and flavours. The restaurant has an open kitchen and a friendly atmosphere.
If you prefer something closer to the centre of the city, then you will find plenty of other types of cuisine available.
Entertainment
With Edinburgh Castle located in the heart of the city, it is one place that you will want to try and find a few minutes to visit. Whilst you may not be able to go into the castle at night, it makes a spectacular point of interest when it is fully lit up in the evening. The city is steeped in history, and a walk along the royal mile is something that you can do at any time of the day.
There are plenty of bars and pubs in Edinburgh's city centre serving craft beers accompanied by live music. Alternatively, if you like live music, then there are plenty of options in the city centre with clubs, and The Playhouse often plays host to visiting West-end musicals.
Edinburgh is thought to be one of the most haunted cities in the world, and there are plenty of evening ghost walks to join, including the underground ghost walk, which is not for the faint of heart. For a slightly less scary but no less unusual evening activity in Edinburgh, the zoo often holds evening events where you can see the animals in a completely different light.