About the Training
APM Project Fundamentals Qualification (PFQ) Classroom
2 days, 09:00 AM BST - 05:00 PM BST

Last Minute!

£542.50

excl. VAT

£775.00

excl. VAT

Online
View
APM Project Management Qualification (PMQ) Exam Webinar and Exam
Webinar Friday, Exam Monday
Online
View
APM Project Management Qualification (PMQ) 5 Days in 5 Weeks
5 Weeks, Exam in Week 6
Online
View
APM Project Fundamentals Qualification (PFQ) Classroom
2 days, 09:00 AM BST - 05:00 PM BST
Online
View
APM Project Professional Qualification (PPQ) Excluding Assessment
3-day PPQ with exam prep follow up
Online
View
APM Project Management Qualification (PMQ) 5 Days in 5 Weeks
5 Weeks, Exam in Week 6
Online
View
APM Project Management Qualification (PMQ) 5 Days in 5 Weeks
5 Weeks, Exam in Week 6
Online
View
APM Project Management Qualification (PMQ) Exam Webinar and Exam
Exam prep on Friday and exam on the Monday
Online
View
APM Project Fundamentals Qualification (PFQ) Classroom
2 days, 09:00 AM - 05:00 PM
Online 2-day APM PFQ
View
APM Project Fundamentals Qualification (PFQ) Classroom
2 days, 09:00 AM - 05:00 PM
Online 2-day APM PFQ
View
APM Project Fundamentals Qualification (PFQ) Classroom
2 days, 09:00 AM - 05:00 PM
Online 2-day APM PFQ
View
APM Project Management Qualification (PMQ) 5 Days in 5 Weeks
5 Weeks + Exam
Online
View
APM Project Fundamentals Qualification (PFQ) Classroom
2 days, 09:00 AM - 05:00 PM
Online 2-day APM PFQ
View
APM Project Management Qualification (PMQ) 5 Days in 5 Weeks
5 Weeks + Exam
Online
View
APM Project Fundamentals Qualification (PFQ) Classroom
2 days, 09:00 AM - 05:00 PM
Online 2-day APM PFQ
View
APM Project Management Qualification (PMQ) 5 Days in 5 Weeks
5 Weeks + Exam
Online
View
APM Project Fundamentals Qualification (PFQ) Classroom
2 days, 09:00 AM - 05:00 PM
Online 2-day APM PFQ
View
APM Project Management Qualification (PMQ) 5 Days in 5 Weeks
5 Weeks + Exam
Online
View
APM Project Management Qualification (PMQ) 5 Days in 5 Weeks
5 Weeks + Exam
Online
View
APM Project Fundamentals Qualification (PFQ) Classroom
2 days, 09:00 AM - 05:00 PM
Online 2-day APM PFQ
View
APM Project Fundamentals Qualification (PFQ) Classroom
2 days, 09:00 AM - 05:00 PM
Online 2-day APM PFQ
View
APM Project Management Qualification (PMQ) 5 Days in 5 Weeks
5 Weeks + Exam
Online
View
APM Project Management Qualification (PMQ) 5 Days in 5 Weeks
5 Weeks + Exam
Online
View
APM Project Management Qualification (PMQ) 5 Days in 5 Weeks
5 Weeks + Exam
Online
View
APM Project Management Qualification (PMQ) 5 Days in 5 Weeks
5 Weeks + Exam
Online
View
APM Project Management Qualification (PMQ) 5 Days in 5 Weeks
5 Weeks + Exam
Online
View
APM Project Management Qualification (PMQ) 5 Days in 5 Weeks
5 Weeks + Exam
Online
View
APM Project Management Qualification (PMQ) 5 Days in 5 Weeks
5 Weeks + Exam
Online
View
Powered by
Your Learning Options
Enquire About an In-House Course in Nottingham
We can also run all of our courses in-house for groups.
MAKE AN ENQUIRY
You can read about how we collect, store and use your information in our Privacy Policy.
Instructor Info
Here is some information about just one of our trainers who conducts courses in Nottingham. All of our trainers conduct courses across the country. For more information on all of our trainers see our Trainers page
Adrian Wilson
MSc BSc CEng FAPM MBCS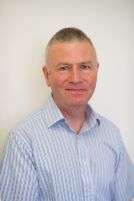 Adrian Wilson draws on 25 years experience of many project and line-management roles in both military and civilian environments. He is an experienced consultant in project management and is also an accomplished educator and accredited PRINCE2® Practitioner and trainer. He has excellent business skills developed in many client-facing environments, both within the public and private sectors. He holds an MSc in Design of Information Systems, is a Chartered Engineer and is a Fellow of the Association for Project Management.
Key Achievements:
Consultancy: engagements included general project management consultancy, running project initiation workshops, health checks, setting-up governance arrangements, project manager coaching, process improvement and acting as an interim project manager.
Training: teaching project management to business and technical clientele. Undertook training needs analysis, course design and tailoring material for both tutor-led and distance leaning courses. Managed a team of accredited trainers and instructed the APMP qualification, PRINCE2 and taught on the Middlesex University MSc.
Professional Services: managed the professional services for 3Com UK & Ireland. Managed 20 staff across departments which included project management, network design, and installation; managed the delivery of solutions and pre-sales support. Projects practice manager for the European HQ running a number of project country teams spread across Europe.
About Nottingham
About Nottingham
Nottingham is a city located in central England and is famous for its part in the legend of Robin Hood, it is home to the Nottingham Castle Museum and Art Gallery which stands on a hilltop on a site where there has been a building since the mediaeval era. The Lace Market area of the city is also famous and was one the centre of the global lace industry. More recently, in 2015, the city was named the "Home of English Sport" for its role as a major sporting centre. Nottingham is a university city steeped in history and a great place to visit for business, training courses and leisure.
Getting to Nottingham by public transport is relatively easy. Thanks to the abundance of high speed trains, the journey from London to Nottingham takes just 1 hour 45 minutes. The extensive train network connects Nottingham to other large cities with Manchester taking just over 1 hour 30 minutes. There is also a good National Express coach service to Nottingham for those who prefer to travel by road but don't want to drive.
East Midlands Airport is the closest one to Nottingham and links the area to numerous other cities including Belfast, Glasgow and Edinburgh. Connections from the airport to the centre of the city are either by bus or train. There are also taxis and a car rental location at the airport to make the journey even easier.
Getting to Nottingham by road from the North or South of the country is also easy as it is close to the M1. There are also good links via the M42 to the M5 for the Southwest, South Wales and the West Country. The M62, M60 and A50 connect Nottingham to the Northwest.
Where to Stay
There are plenty of excellent hotels both in and around Nottingham that will make a great base – here are a few to choose from.
St James Hotel at 1 Rutland St, Nottingham NG1 6FL
This is a very centrally located hotel from the Best Western Premier Collection with payable onsite parking. There are plenty of accessible parking spaces available. It is a short walk from 2 train stations and also plenty of bars and restaurants. The rooms are a good size and benefit from free Wi-Fi whilst there are also meeting rooms onsite that can be booked for holding your project management training course.
Park Plaza at 41 Maid Marian Way, Nottingham NG1 6GD
Another very centrally located hotel from the Radisson group, this is a good choice for those courses with international attendees due to its short airport commute and impressive range of languages spoken. Due to its central location, there is limited onsite parking and it is expensive, however the hotel is close to the train station making it a good option for those who prefer to use public transport. This is a Green/sustainable hotel with measures being taken to improve the impact that the hotel has on the environment and the surrounding area.
Crowne Plaza in Wollaton St, Nottingham NG1 5RH
In the city centre, this hotel has on-site parking and a good restaurant but is just a few minutes' walk from a wide choice of other restaurants and pubs. As you'd expect of a Crowne Plaza the rooms have a desk, laptop safe and good Wi-Fi if you need to catch up on some work while on your training course. The hotel also has a spa with a swimming pool, Jacuzzi and steam room; plus a gym. It is also walking distance to Nottingham train station and the University of Nottingham is just 1.5 miles away.
Things To Do
If you are staying in Nottingham for a couple of days, you will probably want to find good places to eat out and maybe something to do in the evening.
Restaurants
There are a staggering 13 restaurants with Michelin stars in the Nottingham area, two of which are located in the heart of the city.
Alchemilla on Derby Road (NG7 1NF) is a recent recipient of a coveted Michelin Star. This is a restaurant that blends flavours and textures to play with patrons' perceptions of the food. They have a tasting menu which showcases plant based ingredients whilst offering a supporting role to meat and fish. The menu is full of interesting surprises with something for everyone and a range of different menus to suit different budgets.
Restaurant Sat Bains is one of just 23 restaurants in the UK and Ireland to have two stars, an award they have held since 2011. The restaurant's unusual location on Lenton Lane (NG7 2SA) often attracts comments but the food is well worth a trip to this exceptional restaurant. The menu features surprising textures, unusual flavour and skilful techniques. There is an incredible tasting menu featuring each of the "five tastes" and the restaurant even has its own beehives. The wine pairings are also worthy of a note and have been designed to showcase each dish perfectly.
For those diners who are looking for something a little simpler there are plenty of restaurants in Nottingham offering a range of international dishes, from curries to burger, pasta to Mexican.
Entertainment
Nottingham is a vibrant city with a fantastic nightlife. There are plenty of traditional pubs to visit but one that you may want to make time to see is Ye Olde Trip to Jerusalem which is believed to be the oldest pub in England and dates back to the time of Richard the Lionheart. If cocktails are more your thing, then head to the Boilermaker Bar for plenty of interesting concoctions.
The Theatre Royal and Royal Concert Hall is one of the most successful touring venues in the UK and offers a very diverse programme of evening entertainments with something to suit everybody. If you would prefer a gig, then head over to the Metronome where they offer everything from music to live comedy and even some live broadcasts.
You will also find plenty of sports events in Nottingham which make a great way to spend the evening.