About the Training
APM Project Fundamentals Qualification (PFQ) Classroom
2 days, 09:00 AM BST - 05:00 PM BST

Last Minute!

£542.50

excl. VAT

£775.00

excl. VAT

Online
View
APM Project Management Qualification (PMQ) Exam Webinar and Exam
Webinar Friday, Exam Monday
Online
View
APM Project Management Qualification (PMQ) 5 Days in 5 Weeks
5 Weeks, Exam in Week 6
Online
View
APM Project Fundamentals Qualification (PFQ) Classroom
2 days, 09:00 AM BST - 05:00 PM BST
Online
View
APM Project Professional Qualification (PPQ) Excluding Assessment
3-day PPQ with exam prep follow up
Online
View
APM Project Management Qualification (PMQ) 5 Days in 5 Weeks
5 Weeks, Exam in Week 6
Online
View
APM Project Management Qualification (PMQ) 5 Days in 5 Weeks
5 Weeks, Exam in Week 6
Online
View
APM Project Management Qualification (PMQ) Exam Webinar and Exam
Exam prep on Friday and exam on the Monday
Online
View
APM Project Fundamentals Qualification (PFQ) Classroom
2 days, 09:00 AM - 05:00 PM
Online 2-day APM PFQ
View
APM Project Fundamentals Qualification (PFQ) Classroom
2 days, 09:00 AM - 05:00 PM
Online 2-day APM PFQ
View
APM Project Fundamentals Qualification (PFQ) Classroom
2 days, 09:00 AM - 05:00 PM
Online 2-day APM PFQ
View
APM Project Management Qualification (PMQ) 5 Days in 5 Weeks
5 Weeks + Exam
Online
View
APM Project Fundamentals Qualification (PFQ) Classroom
2 days, 09:00 AM - 05:00 PM
Online 2-day APM PFQ
View
APM Project Management Qualification (PMQ) 5 Days in 5 Weeks
5 Weeks + Exam
Online
View
APM Project Fundamentals Qualification (PFQ) Classroom
2 days, 09:00 AM - 05:00 PM
Online 2-day APM PFQ
View
APM Project Management Qualification (PMQ) 5 Days in 5 Weeks
5 Weeks + Exam
Online
View
APM Project Fundamentals Qualification (PFQ) Classroom
2 days, 09:00 AM - 05:00 PM
Online 2-day APM PFQ
View
APM Project Management Qualification (PMQ) 5 Days in 5 Weeks
5 Weeks + Exam
Online
View
APM Project Management Qualification (PMQ) 5 Days in 5 Weeks
5 Weeks + Exam
Online
View
APM Project Fundamentals Qualification (PFQ) Classroom
2 days, 09:00 AM - 05:00 PM
Online 2-day APM PFQ
View
APM Project Fundamentals Qualification (PFQ) Classroom
2 days, 09:00 AM - 05:00 PM
Online 2-day APM PFQ
View
APM Project Management Qualification (PMQ) 5 Days in 5 Weeks
5 Weeks + Exam
Online
View
APM Project Management Qualification (PMQ) 5 Days in 5 Weeks
5 Weeks + Exam
Online
View
APM Project Management Qualification (PMQ) 5 Days in 5 Weeks
5 Weeks + Exam
Online
View
APM Project Management Qualification (PMQ) 5 Days in 5 Weeks
5 Weeks + Exam
Online
View
APM Project Management Qualification (PMQ) 5 Days in 5 Weeks
5 Weeks + Exam
Online
View
APM Project Management Qualification (PMQ) 5 Days in 5 Weeks
5 Weeks + Exam
Online
View
APM Project Management Qualification (PMQ) 5 Days in 5 Weeks
5 Weeks + Exam
Online
View
Powered by
Your Learning Options
Enquire About an In-House Course in Leicester
We can also run all of our courses in-house for groups.
MAKE AN ENQUIRY
You can read about how we collect, store and use your information in our Privacy Policy.
Instructor Info
Here is some information about just one of our trainers who conducts courses in Leicester. All of our trainers conduct courses across the country. For more information on all of our trainers see our Trainers page
Adrian Wilson
MSc BSc CEng FAPM MBCS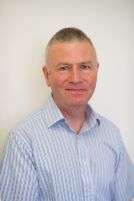 Adrian Wilson draws on 25 years experience of many project and line-management roles in both military and civilian environments. He is an experienced consultant in project management and is also an accomplished educator and accredited PRINCE2® Practitioner and trainer. He has excellent business skills developed in many client-facing environments, both within the public and private sectors. He holds an MSc in Design of Information Systems, is a Chartered Engineer and is a Fellow of the Association for Project Management.
Key Achievements:
Consultancy: engagements included general project management consultancy, running project initiation workshops, health checks, setting-up governance arrangements, project manager coaching, process improvement and acting as an interim project manager.
Training: teaching project management to business and technical clientele. Undertook training needs analysis, course design and tailoring material for both tutor-led and distance leaning courses. Managed a team of accredited trainers and instructed the APMP qualification, PRINCE2 and taught on the Middlesex University MSc.
Professional Services: managed the professional services for 3Com UK & Ireland. Managed 20 staff across departments which included project management, network design, and installation; managed the delivery of solutions and pre-sales support. Projects practice manager for the European HQ running a number of project country teams spread across Europe.
About Leicester
About Leicester
Located in the East Midlands region, Leicester is a city well known for its culture, arts and heritage. It is home to Leicester Cathedral, where the body of King Richard III was reinterred in 2015 and also the ruins of Leicester Castle, where the King spent many of his last days. With plenty of places of cultural interest, and a thriving shopping district, Leicester has something for everyone. It is also the birthplace of veganism, so those who follow a plant-based diet are certainly sure to be well-catered for in the city.
Centrally located in England, Leicester is incredibly accessible. There are two airports within close proximity, Birmingham Airport (37 miles away), which is accessible by train and East Midlands Airport (20 miles away), which is linked to Leicester. There are frequent Skylink buses too, making getting here from other locations within the UK and also many European cities very easy.
Getting to Leicester by road is also very easy for those who prefer the convenience of their own transport. The M1 passes through the city, whilst the M69 and M5 offer great access for anyone travelling from Wales, Birmingham and the South West.
There is a National Express coach service to Leicester and the journey from London takes just 3 hours. There is also a service called Flixbus which operates in the city and offers services to many major cities, including Manchester and London.
Leicester is on a direct train line with London, with trains taking just 66 minutes. There are also good train links to Sheffield, Derby, Loughborough and then onwards to other areas of the country.
Where to Stay
Many project management courses take place over a couple of days, which means it can be necessary to book some local accommodation. Leicester has plenty of great hotels to choose from with some very good facilities.
Hotel Brooklyn Leicester – LE2 7QS
Just 1km from Leicester station, the Hotel Brooklyn Leicester is a centrally located, contemporary hotel. Unfortunately, the hotel does not have much available on-site parking. However, its central location does make it a good choice for anyone who prefers to leave their car at home. The hotel has all of the amenities that you would expect from a 4-star accommodation choice and several options for onsite eating. There is also no business suite however, the rooms are well-equipped, and there is free Wi-fi throughout.
Novotel Leicester – LE1 4JS
The Novotel Leicester couldn't be more centrally located, it is just 50 yards from the heart of the city. It does have onsite parking; however, this comes at an additional charge. The hotel offers meeting facilities as well as some business facilities, and it is also very close to the St Martins House Conference Centre, making it the ideal choice for training courses. The hotel has attained Travel Sustainability level 1, which means that they are working toward becoming more sustainable. They are also a Travel Proud certified location.
Leicester Marriott Hotel – LE19 1SW
Just minutes away from the M1, you will find this large yet stylish hotel. All of the rooms include workstations, and the executive-level rooms also offer free wifi. There is private, payable, parking onsite and also electric vehicle charging points – the hotel has been awarded level 3 Travel Sustainability for their significant commitment towards being more sustainable. Whilst the hotel offers a range of different restaurants, there are also several restaurants in the vicinity of the hotel as well as a number of local attractions. The hotel also has a business centre and several meeting rooms.
Things To Do
If you are staying in Leicester for a couple of days, then you will want to take advantage of some of the many sites and places to eat that the city has to offer.
Restaurants
Bistros, Indian and Asian Restaurants, Mediterranean cuisine – Leicester is a city with a fantastic range of restaurants with something to suit every palate. For those visitors to the city looking for something a little special, Leicester is also home to a Michelin-star restaurant, John's House.
Located on Stonehurst Farm in Mountsorrel (LE12), the restaurant has 1 Michelin star and is run by John, with his brother Tom running the farm that supplies much of the produce. This makes it a truly special field-to-table style of restaurant. The farm supplies a range of meats, vegetables, fruit and herbs for the restaurant and the style of food served is modern, with a real emphasis on the quality of these fresh and incredibly local ingredients.
There are four other restaurants in the vicinity of the city that merit a mention in the Michelin Guide, including Stag and Hounds (Borough on the Hill LE14). This village pub has a Bib Gourmand mention, and its weekly changing menu specialises in the more traditional fare with an emphasis on clean flavours and local ingredients.
Entertainment
If you find yourself with some free time during the day, then you will find plenty of historical places of interest within Leicester that are well worth a look.
When it comes to evening entertainment, you will also find plenty to occupy you. From cocktail bars to traditional pubs and those serving craft beer and cider, there are plenty of places to grab a drink, many of which offer a range of live music options as well.
The O2 Academy (LE1 7RH)  is arguably the best place to go for live music. Situated on the grounds of the university, this is the largest music venue in the city and has hosted some very well-known acts over the years, including Blondie, Bastille and Funeral for a Friend.
For theatre buffs, there is The Curve Theatre (LE1 1SB), where you will find big-budget glitzy productions and Kilworth House Theatre, which is an open-air venue which is about 30 minutes from the centre but well worth the journey. The theatre is set in stunning landscaped grounds near a wooded glade. To combat the often inclement weather, there are overhead sails to protect the audience from rain.