About the Training
APM Project Management Qualification (PMQ) 5 Days in 5 Weeks
5 Weeks, Exam in Week 6
Online
View
APM Project Fundamentals Qualification (PFQ) Classroom
2 days, 09:00 AM BST - 05:00 PM BST
Online
View
APM Project Professional Qualification (PPQ) Excluding Assessment
3-day PPQ with exam prep follow up
Online
View
APM Project Management Qualification (PMQ) 5 Days in 5 Weeks
5 Weeks, Exam in Week 6
Online
View
APM Project Management Qualification (PMQ) 5 Days in 5 Weeks
5 Weeks, Exam in Week 6
Online
View
APM Project Management Qualification (PMQ) Exam Webinar and Exam
Exam prep on Friday and exam on the Monday
Online
View
APM Project Fundamentals Qualification (PFQ) Classroom
2 days, 09:00 AM - 05:00 PM
Online 2-day APM PFQ
View
APM Project Fundamentals Qualification (PFQ) Classroom
2 days, 09:00 AM - 05:00 PM
Online 2-day APM PFQ
View
APM Project Fundamentals Qualification (PFQ) Classroom
2 days, 09:00 AM - 05:00 PM
Online 2-day APM PFQ
View
APM Project Management Qualification (PMQ) 5 Days in 5 Weeks
5 Weeks + Exam
Online
View
APM Project Fundamentals Qualification (PFQ) Classroom
2 days, 09:00 AM - 05:00 PM
Online 2-day APM PFQ
View
APM Project Management Qualification (PMQ) 5 Days in 5 Weeks
5 Weeks + Exam
Online
View
APM Project Fundamentals Qualification (PFQ) Classroom
2 days, 09:00 AM - 05:00 PM
Online 2-day APM PFQ
View
APM Project Management Qualification (PMQ) 5 Days in 5 Weeks
5 Weeks + Exam
Online
View
APM Project Fundamentals Qualification (PFQ) Classroom
2 days, 09:00 AM - 05:00 PM
Online 2-day APM PFQ
View
APM Project Management Qualification (PMQ) 5 Days in 5 Weeks
5 Weeks + Exam
Online
View
APM Project Management Qualification (PMQ) 5 Days in 5 Weeks
5 Weeks + Exam
Online
View
APM Project Fundamentals Qualification (PFQ) Classroom
2 days, 09:00 AM - 05:00 PM
Online 2-day APM PFQ
View
APM Project Fundamentals Qualification (PFQ) Classroom
2 days, 09:00 AM - 05:00 PM
Online 2-day APM PFQ
View
APM Project Management Qualification (PMQ) 5 Days in 5 Weeks
5 Weeks + Exam
Online
View
APM Project Management Qualification (PMQ) 5 Days in 5 Weeks
5 Weeks + Exam
Online
View
APM Project Management Qualification (PMQ) 5 Days in 5 Weeks
5 Weeks + Exam
Online
View
APM Project Management Qualification (PMQ) 5 Days in 5 Weeks
5 Weeks + Exam
Online
View
APM Project Management Qualification (PMQ) 5 Days in 5 Weeks
5 Weeks + Exam
Online
View
APM Project Management Qualification (PMQ) 5 Days in 5 Weeks
5 Weeks + Exam
Online
View
APM Project Management Qualification (PMQ) 5 Days in 5 Weeks
5 Weeks + Exam
Online
View
Powered by
Your Learning Options
Enquire About an In-House Course in Glasgow
We can also run all of our courses in-house for groups.
MAKE AN ENQUIRY
You can read about how we collect, store and use your information in our Privacy Policy.
Instructor Info
Here is some information about just one of our trainers who conducts courses in Glasgow. All of our trainers conduct courses across the country. For more information on all of our trainers see our Trainers page
Adrian Wilson
MSc BSc CEng FAPM MBCS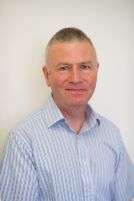 Adrian Wilson draws on 25 years experience of many project and line-management roles in both military and civilian environments. He is an experienced consultant in project management and is also an accomplished educator and accredited PRINCE2® Practitioner and trainer. He has excellent business skills developed in many client-facing environments, both within the public and private sectors. He holds an MSc in Design of Information Systems, is a Chartered Engineer and is a Fellow of the Association for Project Management.
Key Achievements:
Consultancy: engagements included general project management consultancy, running project initiation workshops, health checks, setting-up governance arrangements, project manager coaching, process improvement and acting as an interim project manager.
Training: teaching project management to business and technical clientele. Undertook training needs analysis, course design and tailoring material for both tutor-led and distance leaning courses. Managed a team of accredited trainers and instructed the APMP qualification, PRINCE2 and taught on the Middlesex University MSc.
Professional Services: managed the professional services for 3Com UK & Ireland. Managed 20 staff across departments which included project management, network design, and installation; managed the delivery of solutions and pre-sales support. Projects practice manager for the European HQ running a number of project country teams spread across Europe.
About Glasgow
About Glasgow
The most populous city in Scotland, Glasgow, is located in the country's western lowlands on the river Clyde. Famed for its nouveau architecture, the city is now a national cultural hub and home to the Scottish Ballet, the Scottish Opera and a thriving music scene. It is ideally situated as a location to attend a project management course and very easy to get to.
Transport
Glasgow is serviced by a sturdy transport network making it a very accessible city. The Glasgow Airport is just a short bus journey of 15 minutes from the city centre, Glasgow Prestwick Airport is 32 miles away, and there are good public transport links to Glasgow. The city has two train stations, one linking Glasgow to the North of the UK and the other linking it to the south. Getting here by car is also easy with some very good motorway links, the M8 links Glasgow to Edinburgh, the M74 links Glasgow to England and the south and the M80 links to Stirling. For visitors coming from Ireland, Glasgow is also easily accessible from Belfast and Larne and the journey to Glasgow is then completed using the comprehensive public transport system.
Where to Stay
Many project management courses last several days, so it is a good idea to find some local accommodation. Fortunately, Glasgow has plenty of very good hotels to choose from.
Doubletree by Hilton Hotel Glasgow Central
The Doubletree hotel has recently undergone an incredibly extensive programme of refurbishment, and every room has been transformed to a very high standard. The hotel is ideally situated for anyone arriving by train. It is just a 10-minute walk from Glasgow Central station, and also has an onsite car park – although as you might expect from a city centre hotel, this is payable. The facilities, however, are everything you would want when attending a project management training course. There is a business suite and several meeting rooms suitable for training courses.
Holiday Inn – Glasgow – City Centre Theatreland
Another city centre hotel, the Holiday Inn, is a modern hotel offering a great base in the city centre. It is a 5-minute walk from the station, making it very accessible. However, if you prefer to travel by car, the hotel has an arrangement with the NCP car park over the way for heavily discounted parking on validation of your ticket by the hotel. As you would expect from a hotel of this size, there are plenty of onsite meeting rooms with all of the facilities you might need for a training course.
Village Hotel Glasgow
If you prefer a hotel located outside the heart of the city, then the Village Hotel is a great choice. It is still relatively central but far enough from the hustle and bustle of the main centre. It is just 13 minutes drive from Glasgow Airport and a short walk from the train station. This hotel has signed the UNESCO sustainable travel pledge, meaning it is trying to do its bit for the environment. The hotel is a great base for a stay in Glasgow as part of a training course. It has an indoor pool, health club and restaurant, as well as a range of business services.
Meeting rooms for a training course in Glasgow
All of the hotels we have mentioned have large meeting room facilities that can be hired for training courses. Some people prefer to stay and do their training in the same hotel; however, it is understandable that you may want to separate the two. Fortunately, there are plenty of meeting rooms available in Glasgow.
Regus – 1 West Regent Street, Glasgow, G2 1RW
Regus offer plenty of options for meeting room hire in city-centre locations. With four different locations listed for Glasgow City Centre, this is the perfect solution for your training course requirements. All venues offered by Regus are well equipped and modern, providing facilities to make sure your raining is a success.
Meetingo – 100 West George Street, Glasgow, G2 1PP
Another company specialising in meeting rooms, Meetingo have four facilities in the city centre. They also have a further one in Lanarkshire a short drive away. Their meeting rooms are fully equipped for training courses and are located in buildings with breakout areas and onsite catering. All are conveniently placed for local transport links making them the ideal solution for all your training course requirements.
Things To Do
If your training course lasts a few days, then take advantage of the opportunities that Glasgow has to offer.
Restaurants
When it comes to restaurants, you will be spoilt for choice in Glasgow City centre. There is a fantastic range of different cuisines to choose from, everything from Indian to Chinese, Mexican to Italian.
If you fancy trying somewhere a little special, then Glasgow is home to not one but two Michelin star restaurants. Cali Bruich, which is located in Glasgow's West End, has been home to Chef Lorna McNee – Champion of Champions from the 2019 Great British Menu – since 2020. The restaurant has recently retained its Michelin star, and McNee is the only female chef in Scotland to currently hold a Michelin star, something she managed in just five short months. The restaurant pride itself on championing quality seasonal British produce.
The other restaurant holding a Michelin star in Glasgow is Unalome by Grahame Cheevers. Located on Kelvingrove Street, the restaurant offers a modern menu with more unusual ingredients with an emphasis on tasting menus.
Entertainment
From Candlelit clubs to the more traditional pub, Glasgow has a social scene that is thriving. In fact, many would say it is one of the best in Britain. Whether you want to try a microbrewery or prefer an evening of dancing and music, the city has it all.
Glasgow is also a city of culture and home to a number of theatres you might want to visit. There is also the Scottish Opera and even the Scottish Ballet. If live music is your thing, then don't forget to visit King Tut's Wah Wah Hut in Glasgow centre. The venue is famous as a place where up and coming bands can be found; in 1993, Oasis were signed following a gig here.