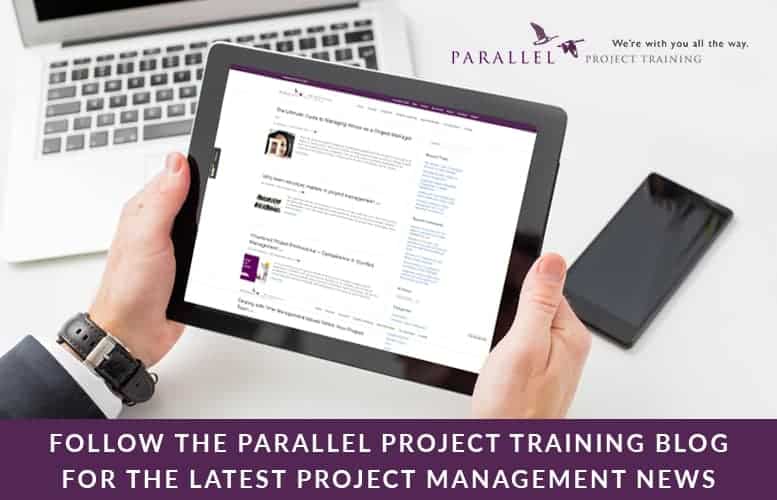 Training The Best Project Managers To Be Better
Major ERP Software Provider invests in bespoke training for its top project managers
Project Managers from across the globe gathered recently at the UK headquarters in High Wycombe of IFS, a major Enterprise Resource Planning (ERP) company, to embark on an inaugural, exclusive, tailored training programme specifically designed to equip this elite band of international project managers with the skills to even better deliver complex global projects with a common approach and a common working culture.
The group came from almost every corner of the globe: Africa, Asia Pacific, Europe, the Middle East, and North America; a total of 31 participants, comprising the organisation's top project managers, gathering together with the aim of developing the exceptional leadership qualities needed to manage increasingly global, multi-cultural, projects in IFS' target industries.
IFS was originally founded in Sweden in 1983 with a vision of creating a company that was dedicated to meeting customer's needs and at the same time being an attractive company in which for employees to work. That vision has long been a reality and IFS is proud to be an international ERP software provider that despite tremendous growth has retained the core values of the original founders: simplicity, commitment and professionalism. These values form the basis of how its employees work and interact with customers, partners and each other with a single, unique mind-set; quite a feat for an organisation with nearly 3,000 employees in 80 offices and over 2,000 customers in 60 countries.
The training program developed in full cooperation with IFS by Parallel Project Training uses the Project Management Institute (PMI) Body of Knowledge (BOK) as a framework because these are globally recognised best practise guidelines which are easily adaptable to different regions and different cultures. Focus is completely on refining real-world skills rather than simply acquiring theory, and as such the participants are exposed to highly realistic role-play designed to simulate challenging project scenarios; starting with a simple brief that they read immediately prior to a course, the situation unfolds further each evening when the participants are given the evolving brief for the next day.
As Steve Boreham, Services Process Director at IFS, commented, "We chose Parallel Project Training because they completely understood our working culture and objectives and wanted to offer us practical skills not theoretical knowledge. Paul and John listened to our brief, showed initiative and did not try and sell us something we didn't need. They proved to be consummate professionals when it came to delivery, and their style of engagement has resulted in an internal project management forum called 'Ask Charlie'; Charlie being the IFS project manager in the role play conducted on the course!"
Paul Naybour, Business Development Director of Parallel Project Training remarked "The brief from IFS to deliver a behavioural and leadership development course for 31 delegates from 20 countries was very challenging but their commitment to collaborative working helped to make this training programme a real success. I am delighted that the feedback has been extremely positive and I look forward to the next running of the course."