About the Training
APM Project Fundamentals Qualification (PFQ) Classroom
2 days, 09:00 AM - 05:00 PM
Online 2-day APM PFQ
View
APM Project Fundamentals Qualification (PFQ) Classroom
2 days, 09:00 AM - 05:00 PM
Online 2-day APM PFQ
View
APM Project Management Qualification (PMQ) 5 Days in 5 Weeks
5 Weeks + Exam
Online
View
APM Project Management Qualification (PMQ) Exam Webinar and Exam
Exam Webinar Friday, Exam Monday
Online
View
APM Project Professional Qualification (PPQ) Excluding Assessment
4 weeks
Online
View
APM Project Fundamentals Qualification (PFQ) Classroom
2 days, 09:00 AM - 05:00 PM
Online 2-day APM PFQ
View
APM Project Management Qualification (PMQ) Exam Webinar and Exam
Exam Prep Friday, Exam on Monday
Online
View
APM Project Management Qualification (PMQ) 5 Days in 5 Weeks
5 Weeks + Exam
Online
View
APM Project Risk Management Level 2
2 days, 09:00 AM - 05:00 PM
Ordnance Survey
View

Registration not available

APM Project Fundamentals Qualification (PFQ) Classroom
2 days, 09:00 AM - 05:00 PM
Online 2-day APM PFQ
View
APM Project Management Qualification (PMQ) 5 Days in 5 Weeks
5 Weeks + Exam
Online
View
APM Project Fundamentals Qualification (PFQ) Classroom
2 days, 09:00 AM - 05:00 PM
Online 2-day APM PFQ
View
APM Project Professional Qualification (PPQ) Excluding Assessment
4 weeks
Online
View
APM Project Management Qualification (PMQ) 5 Days in 5 Weeks
5 Weeks + Exam
Online
View
APM Project Management Qualification (PMQ) 5 Days in 5 Weeks
5 Weeks + Exam
Online
View
APM Project Fundamentals Qualification (PFQ) Classroom
2 days, 09:00 AM - 05:00 PM
Online 2-day APM PFQ
View
APM Project Professional Qualification (PPQ) Excluding Assessment
4 weeks
Online
View
APM Project Fundamentals Qualification (PFQ) Classroom
2 days, 09:00 AM - 05:00 PM
Online 2-day APM PFQ
View
APM Project Management Qualification (PMQ) 5 Days in 5 Weeks
5 Weeks + Exam
Online
View
APM Project Management Qualification (PMQ) 5 Days in 5 Weeks
5 Weeks + Exam
Online
View
APM Project Management Qualification (PMQ) 5 Days in 5 Weeks
5 Weeks + Exam
Online
View
APM Project Professional Qualification (PPQ) Excluding Assessment
5 weeks
Online
View
APM Project Management Qualification (PMQ) 5 Days in 5 Weeks
5 Weeks + Exam
Online
View
APM Project Professional Qualification (PPQ) Excluding Assessment
4 weeks
Online
View
APM Project Management Qualification (PMQ) 5 Days in 5 Weeks
5 Weeks + Exam
Online
View
APM Project Management Qualification (PMQ) 5 Days in 5 Weeks
5 Weeks + Exam
Online
View
APM Project Management Qualification (PMQ) 5 Days in 5 Weeks
5 Weeks + Exam
Online
View
Powered by
Your Learning Options
Enquire About an In-House Course in Reading
We can also run all of our courses in-house for groups.
MAKE AN ENQUIRY
You can read about how we collect, store and use your information in our Privacy Policy.
Instructor Info
Here is some information about just one of our trainers who conducts courses in Reading. All of our trainers conduct courses across the country. For more information on all of our trainers see our Trainers page
Adrian Wilson
MSc BSc CEng FAPM MBCS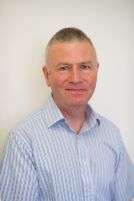 Adrian Wilson draws on 25 years experience of many project and line-management roles in both military and civilian environments. He is an experienced consultant in project management and is also an accomplished educator and accredited PRINCE2® Practitioner and trainer. He has excellent business skills developed in many client-facing environments, both within the public and private sectors. He holds an MSc in Design of Information Systems, is a Chartered Engineer and is a Fellow of the Association for Project Management.
Key Achievements:
Consultancy: engagements included general project management consultancy, running project initiation workshops, health checks, setting-up governance arrangements, project manager coaching, process improvement and acting as an interim project manager.
Training: teaching project management to business and technical clientele. Undertook training needs analysis, course design and tailoring material for both tutor-led and distance leaning courses. Managed a team of accredited trainers and instructed the APMP qualification, PRINCE2 and taught on the Middlesex University MSc.
Professional Services: managed the professional services for 3Com UK & Ireland. Managed 20 staff across departments which included project management, network design, and installation; managed the delivery of solutions and pre-sales support. Projects practice manager for the European HQ running a number of project country teams spread across Europe.
Sam Hills
★★★★★
Would highly recommend using Parallel Project Training. They have supported me in my journey to achieving my APM PMQ.The presentations and podcasts that they provide are informative and easy to understand. Compared to other training providers they are also one of the cheapest around.
Aaron
★★★★★
Excellent course and really well led by Tyrone. Great method of getting the key information across and really informative.
Richard Nurse
★★★★☆
APM PMQA well run and thought through course. The online portal, with videos and learning material was a great benefit along side the teams sessions.Our trainer, Carmen, was very knowledgeable and helpful. She put time aside to help answer questions, review work of our allotted sessions which was really appreciated.A slight frustration for me was that the paper work didn't always match the slides we were looking at, and the study guide arrived after our first days learning. But overall a very well run course.Many thanks,Richard
Rico Craigie
★★★★★
Amazing course and highly recommended. Carmen was very knowledgeable and easy to understand in order to pass the APM PMQ exam.
Tom Murphy
★★★★★
Excellent training delivered by Paul Naybour; would recommend to anyone pursuing APM qualifications
Nosherwan Ali
★★★★★
I can highly recommend Parallel Project training for the preparation of the APM certification. The trainer are highly skilled and take huge effort in working with each individual to prepare for the exam (Thank you Carmen for you huge support and going the extra mile!). Their online platform includes very helpful videos and their prep questions trains you well for the assessment criteria.Absolute worth it!
Ben Doughty
★★★★☆
I complete the APM Project Fundamentals Qualification through online webinars and exam. The learning materials were high quality and delivery was very professional. The tutor was extremely well prepared and use analogies, case studies and real world examples to help make the course engaging.If you want to get an APM Fundamentals Certificate and your company uses the APM system for project management, then this course is a good introduction. However, the content is largely about the APM words for different aspects of project management and you are tested, not on your PM skill, but your ability to remember a specific set of terminology. This led to a lot of "teaching to exam" rather than developing any skills. This course lacks depth and does not develop Project Management skills.
Christopher Green
★★★☆☆
I completed the APM qualification 5 days over 5 weeks and I found this to be better way due to work commitments etc. Our trainer Carmen was very knowledgeable and I found the first 4 days of the course very beneficial. Unfortunately the final day which was used for revision didn't suit my learning style and I came away feeling more unprepared. Instead of going over all the content we have already learnt and answering any questions we just kept going over 'possible' questions and answers which really didn't work for me. I also found the exam questions to be very different to the ones we have spent time on practicing, so again seemed like a waste.
Thomas Madathiparampil
★★★★★
Attended the APM PFQ training & certification - One of the best trainings I have been in, the instructor (Jan Underdown) was very knowledgeable on the subjects due to her immense real-life experience in project management, very articulate and took time to ensure everyone understood the concepts.
Nicola Evans
★★★★★
Parallel Project Training provide a well-structured course, enabling an in depth understanding of project management methodologies, structures and challenges to overcome. The tutor (Jan Underdown) balanced the course well and I thoroughly enjoyed the experience. The online service is exceptional!
Leigh Haywood
★★★★★
Would highly recommend this course. Very well led, Jan skill fully balanced the breadth of syllabus in a pace that was manageable for the 5 week course.
Amanda L
★★★★★
Brilliant. Great support and presented very well
Martyna Masiewicz
★★☆☆☆
The APM Project Fundamentals Qualification (PFQ) course was very chaotic to say the least. The training provider spent way too much time making kitchen analogy to illustrate structural breakdown and then ended up rushing through the rest of the course and I feel like she missed important bits that we were asked about in the exam.
Rebecca Unwin
★★★★★
Took the virtual APM PMQ 6-week course with Paul Naybour. The course was conveniently timed to fit around the day job. Paul is hugely knowledgeable and supportive, teaching both PM principles and exam technique. Highly recommend to others with or without previous project management experience.
Jon Cummins
★★★★★
Fantastic quality training by excellent tutors. Highly recommended.
Mr Jones
★★★★★
Parallel training is an exemplary company, from the customer service, to the study material, and the course itself.Fully recommend, thank you Michelle and Paul.
Cam Woodhouse
★★★★★
I heartily recommend Parallel's APM PMQ 8 week virtual course. Its not an easy exam, however the tutors at Parallel ensure you have the knowledge and tips to pass. The tips and advice on how to pass the exam were invaluable and compliment the online lessons, text books, podcasts and homework.
Karolis Serenas
★★★★★
I've done the self study course for the APM PMQ certification. The study guide from parallel was pretty comprehensive and sample exam questions and answers really help in rounding out the full understanding of the exam. They also provide podcasts and video lessons.And they mark your sample answers on their online platform.I've had 2 webinars with Paul and he was really helpful at explaining how to answer the exam questions and great at running the webinars (quite funny too). In the end I passed my PMQ and would recommend this provider. But to anyone doing the course it is quite difficult if you do it as self study. I would definitely advise to go for a tutor led course if possible.
Saad Janjua
★★★★★
Excellent service provided. The trainers are qualified and well informed. I would recommend.
Victoria Oddie
★★★★★
Very Professional and supportive organisation - coached me through my ChPP and I passed!
Richard Sayell
★★★★☆
Very professional and thorough preparation given to me as part of a successful ChPP application process to the APM. Thank you for the support and guidance in the overall process.
Costanza Bellingeri
★★★★★
I took an APM PMQ course through Parallel in the past few weeks and I was very happy about the quality of the training material (varied and suitable for all kinds of learning. There were videos, podcasts, printed material). I was especially impressed by the ability of the instructor, she was engaging, organized and super efficient, which helped me as well with my mental organization for the exam.Highly recommended!
siris siris
★★★★★
Paul Naybour is an amazing tutor and explained the concepts very well and given continued support through out the course duration. The 6 week course of APM PMQ helped quite alot to manage office work, personal life balance and course study. The weekly assignments through out the course study helped to understand the contents much better. Thank you so much for all your help.
Ben Heath
★★★★★
I have just completed the PMQ qualification over 10 weeks. I found studying using this format really beneficial as it gave more time to really understand the content and prepare for the exam. I would recommend Parallel Training to anyone who is looking for a training provider to study the APM qualifications with.
Deborah Motta
★★★☆☆
The training was fantastic but the mock up didn't help at all.The exam questions are way more difficult.I completely disagree with the statement on the APM page: "No prior knowledge or experience is required for this qualification".
Irine Cheptoo
★★★★★
Good training service offered for professionals. Would 100% recommend.
Shane Mussell
★★★★★
Great packages available and very well ran with lots of useful feedback throughout. Highly recommended and yes I'll be back for more :)
Sharon Herkes
★★★★★
I'm always sceptical about online reviews of companies but the reviews for Parallel Project Training convinced me to opt for them and I'm very glad I did. The course trainer, Michelle Greaves, was excellent and delivered the online course extremely well. I did the PMQ spread over three weeks to give myself more time to absorb the information. It was well paced, clearly communicated and she used real world examples to help you understand the concepts you were learning. She made the sessions very inclusive in a way that enabled her to check our understanding and to pick up any areas we needed to focus on. From the beginning of the course she guided us in terms of exam technique and how we needed to answer questions which was very helpful for someone who's not taken an exam in over 20 years! The speed with which she turned around our practice assignments was impressive and her feedback really helped with understanding what needed improvement. I'd definitely recommend the company and, in particular, choosing a course delivered by Michelle!
Heather Mccrae
★★★★★
Thanks John for all the support and training provided, I am pleased to comment the delivery method was excellent and all via on-line. I appreciated the fast turnaround of feedback, coaching and support provided throughout the process. I would strongly recommend this to others.
T Tila
★★★★★
Great course, provided in a professional and easy to navigate platform with forums to ask questions and feedback.
Rob Mashford
★★★★★
Parallel Project training were employed by my employer to support me through the ChPP application. Great support through what could have been a challenging and complex process. All carried out virtually which saved a lot of travel time.
Mike Foss
★★★★★
Achieved by ChPP accrediation first time...with excellent support from PPT. Thanks
Okunrin Meta
★★★★★
The instructor is very methodical, the delivery method was online and it worked very well (fist time online for me). The instructors are very accessible too. overall experience was very pleasant.
Daniel Pollitt
★★★★★
The support provided by John at Parallel Project Training was excellent, exceeding my initial expectations. They adopt a very personalised approach that really focused on my development.
About Reading
About Reading
Reading is a town located in South-East England. It is a commercial centre of particular significance with businesses in the fields of Insurance and Information Technology. The town is famous as the home of the Reading Festival; one of the biggest festivals in the UK. It was also the site of Reading Abbey; one of the richest and largest monasteries of medieval Britain. Located just 40 miles west of London, Reading is easy to get to and a popular choice for those people looking to attend training courses as it has good transport links from both the east and west.
Transport
Reading describes itself as one of the best-connected towns that you will find in the UK, and it is easy to see how they can make the claim. Thanks to its position on the M4 corridor, Reading's local airport is Heathrow, which is just a 25-minute drive away. As an international airport Heathrow connects Reading to locations not just in the UK but all over the world. Reading is also served by some very good motorway networks with the M40 linking it to Birmingham and the North, Bristol and then into Wales is reached by the M4 and a number of good A roads making it very accessible from other areas of the country. Reading has 2 train stations and is just a 22-minute train ride away from London. Whatever way you choose to travel, getting to Reading is easy.
Where to Stay
With training courses lasting between 2 – 5 days it is usually easier to find accommodation near to the training location. There are a number of very good four-star hotels in and around the Reading area with plenty for you to choose from.
voco Reading, RG2 0FL
Located directly next to the FC Conference Centre, voco Reading is a contemporary hotel with light open communal areas and thoroughly modern uncluttered rooms. The hotel is a couple of miles outside the centre of the town and has free parking facilities for guests as well as good access to local public transport links. There is a business centre and meeting rooms for hire as well as free wifi throughout. The proximity to the conference centre makes this a very good hotel for those people attending project management training in Reading.
Malmaison Reading, 18-20 Station Rd, Reading RG1 1JX
The Malmaison Reading is a city centre hotel with a stunning history. The hotel is a contemporary reworking of the 1844 Great Western Hotel which is believed to be the oldest surviving railway hotel anywhere in the world. Its central location makes it a great choice for getting about however this does mean that there is no onsite parking – however it is just a 2-minute walk from the station so ideal for guests visiting by train. This is a travel sustainable hotel, which means that Malmaison has taken steps to help reduce its carbon footprint. They offer all of the amenities you would expect from a hotel of this calibre.
Hilton Reading, Drake Way, Reading RG2 0GQ
Another centrally located hotel the Hilton Reading is just a few minutes' drive from the centre, and there is free onsite parking. The hotel has a range of fitness facilities, including a swimming pool which may be of interest to those guests who like to stay healthy whilst away from home. There are onsite business facilities and meeting rooms that can be hired for training courses. The hotel is also very accessible with a number of special adaptations having been made.
Meeting rooms
All of the hotels we have mentioned have large meeting room facilities that can be hired for project management courses. For those who prefer not to stay and do their training in the same hotel then there are plenty of meeting rooms for hire in Reading.
Regus
Regus offer a number of options for meeting room hire in Reading, there are 2 in the town centre with a further 4 located on the outskirts. The Arlington Business Centre in Theale on the outskirts of Reading offers modern well equipped meeting rooms and plenty of parking in lovely surroundings. All of the meeting facilities offered by Regus, such as the ones at Davidson House, Forbury Square, Reading RG1 3EU, have been thoroughly inspected and offer fully equipped rooms with up-to-date facilities, perfect for your project management course requirements.
Meetingo, 9 Greyfriars Road, Reading,, RG1 1NU
Another company specialising in meeting rooms, Meetingo offers a range of spaces in central Reading and on the outskirts, The Greyfriars building centre on Greyfriars road is the perfect town centre location, easily place for local amenities and public transport links. This contemporary building is home to a range of different-sized meeting rooms with all of the amenities necessary for a training course.
Things To Do
When your course is scheduled to last for a couple of days it can be nice to take some time to explore some of the things that the area has to offer.
Restaurants
When it comes to restaurants, Reading is a real melting pot of different types of cuisine with a diverse range of restaurants to opt for, you may well find that you are spoilt for choice.
Reading is the closest town to L'Ortolan, a Michelin star restaurant with an incredible reputation. The restaurant was awarded its star in 2001 and has retained it ever since. The food is described as being a mixture of traditional tastes using contemporary recipes. The chef's table experience offers a stunning taster menu with wines paired with each item on the menu to enhance the overall dining experience. L'Ortolan is located in the village of Shinfield which is just a short drive from the centre of Reading.
Entertainment
Reading is home to a very good number of pubs and wine bars offering a range of cask ales and specialist beers. If a good venue for a nice drink is at the top of your list, then you are sure to be able to find somewhere to suit in Reading from Milk on Merchants Place with its large selection of Rums to The Greyfriar on Greyfriars Road.
If you fancy something a little different, then head to Mates Rates Comedy Club on Gun Street where you will find a wide range of comedians performing each night. The shows are a mixture of well-established comedians and newcomers with something to amuse everyone.